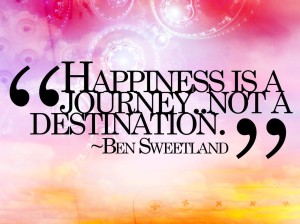 This weeks Mantra is a progression of last weeks mantra.
The mantra of the week is: " Take one step at a time. Repeat. "
As simplistic as it seems, it's incredibly easy to get tripped up and fall flat on your face by trying to leap from point A to  point Q.
From point A, we might leap easily to point C (because point B is being nice and cooperative; thank you, B.)
Why then is it, that our minds continually scurry causing many scraped knees and blows to the head as it bolts too far too quickly ahead?…