THE WEEKLY MANTRA 6 JULY 2015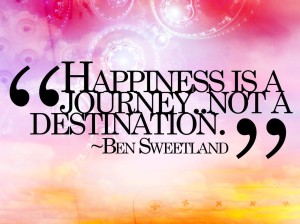 This weeks Mantra is a progression of last weeks mantra.
The mantra of the week is: "Take one step at a time. Repeat."
As simplistic as it seems, it's incredibly easy to get tripped up and fall flat on your face by trying to leap from point A to  point Q.
From point A, we might gracefully glide on over to point C (maybe the brilliant point B has bowed to be cooperative? Why thank you,  B.)
BUT, our minds continually scurry, jumping WAY ahead, causing many scraped knees and blows to the head.
It's similar when we stretch our bodies. Have you ever practiced forward bending and hurried as you folded forward to get to the furthest point possible?
You completely bypass any noise from nudging places in between. All you care about is HOW FAR you can bend without stopping to notice each part playing part to get you allllll the way down.
There's a TON of tactile information in each subtle transition. If we neglect to notice…
That's where it's like anticipating Q too quickly.
Let's say you CAN jump that far…maybe you can… but there's LOTS of information you're going to miss when you rush it.
"Take ONE step at a time. Repeat."
I too have difficulties remembering this mantra at times. Instead of enjoying each step, remaining in the journey, I agonizing over why I'm going slowly or why I'm not done already. Not THAT is pure torture.
So let's
LINGER LONGER.
…one step then the next…
Let's focus on  that.
The delicious delicacy is practicing doing
step by step with deliberateness and delight.
Did you have an interesting or AH HA moment or revelation practicing this weeks mantra? Fill me in in the comment section below!
THE WEEKLY MANTRA 30 JUNE 2015